Are you looking to reduce the cost of your next repair or rebuild on your CAT Bogger or Underground Truck without compromising on quality or service life? DCT Parts have the solution.
DCT has been a family run business since its establishment in 1963, employing a team of 50 staff members across the country.
The DCT parts division has been in existence since 1984, consisting of a multimillion-dollar computer-controlled inventory that exceeds 40,000 line items and warehousing facilities that span across New South Wales in Castlereagh, Dubbo, Orange and now Western Australia with a branch in Kalgoorlie.
DCT have always stocked a wide range of high quality parts to suit CAT machines but it's their premium range of Euroricambi Powertrain Parts for CAT underground machines that is gaining a lot of interest at the moment, and for all the right reasons.
Engineered to meet or exceed strict OEM standards and covered by a comprehensive warranty, you can fit Euroricambi parts from DCT with confidence.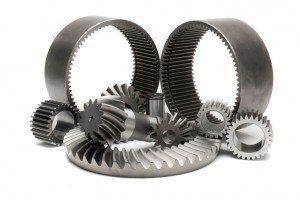 DCT are an authorised distributor of the entire Euroricambi product range and the sole Australian distributor of their exclusive range of CAT underground machine parts which includes everything from drive axles to planetary carriers.
To find out more about DCT and what they can offer, visit
or